Sculpt 3D creations with digital clay.
Adobe Substance 3D Modeler makes modelling in 3D feel as gestural and natural as drawing. Encourage your creative flow in this flexible and powerful 3D shaping tool.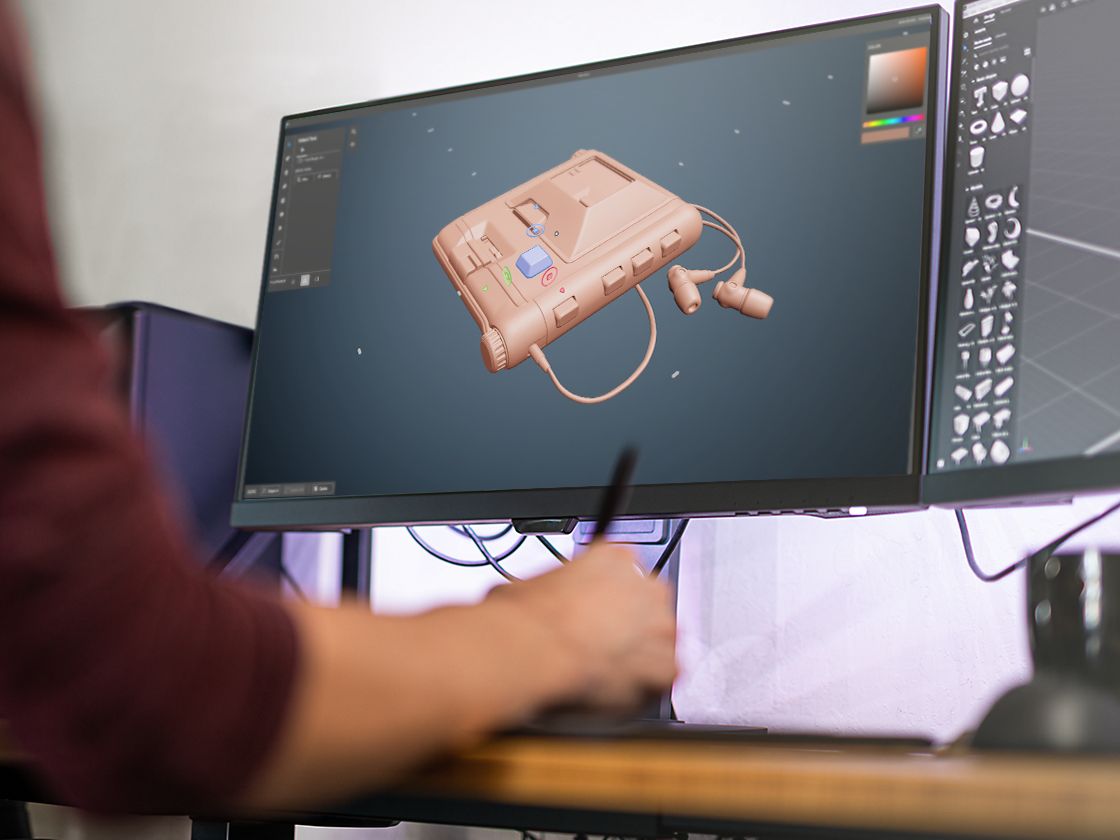 Liberate 3D modelling from technical constraints.
With an intuitive design, Modeller frees you from the technical constraints of traditional 3D modelling. Focus purely on the creative process and create simple 3D models or complex, fully conceived 3D scenes.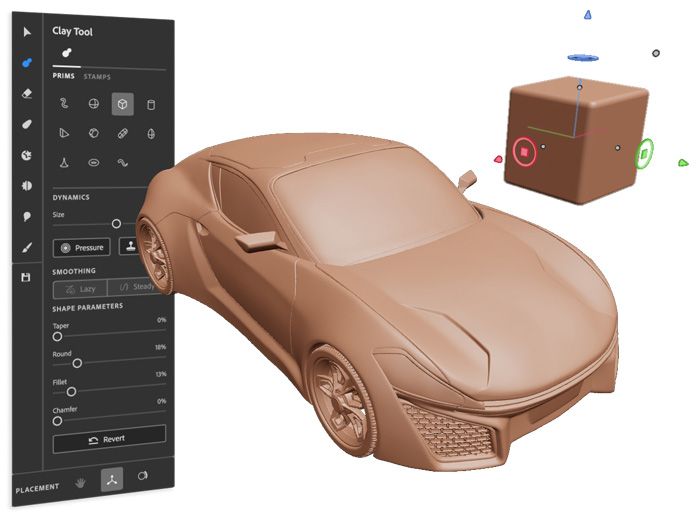 From concepting in 3D to sculpting an entire scene.
Modeller is a flexible tool for creating concept art, sketching and prototyping, blocking out game levels, crafting detailed characters or props or sculpting an entire scene. All in one app.
Switch seamlessly between desktop and VR.
The powerful tools in Modeller work seamlessly across both desktop and VR. Create with the hardware that empowers you best at each step of your creative workflow.
The features in Substance 3D Modeler let you interact naturally with your art.
Multisurface support

Modeller allows you to switch at any time between VR and desktop, depending on the needs of your project, the task at hand or your own preferred style of working.

Symmetry and repetition tools

Harness powerful symmetry and repetition capabilities to quickly assemble complex structures and craft with incredible detail.

Hard-surface sculpting

Create clear and decisive forms with a range of parametric primitive shapes and easily add and cut them into more complex models.

Organic sculpting

Build up, smooth and refine organic forms with clay-inspired sculpting tools.